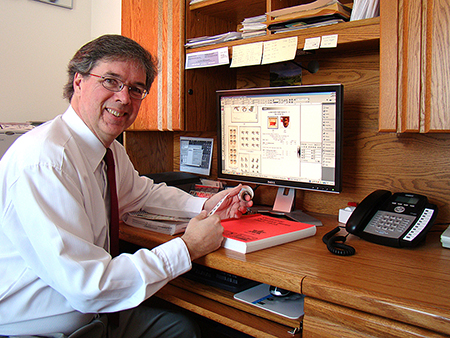 Robin Harris has been a stamp collector for over 50 years. His first interest was United States, and, like many collectors, his collection has grown to include other countries and specialties ... including the Great Britain Machins.
He developed his Machin website back in 1999 as a means to share information with his father, also a long-time collector. The site has evolved into one of the largest Machin sites. He does not consider himself an 'expert' in this field ... just a very avid enthusiast of this fascinating series of stamps. Robin wears many philatelic 'hats', including:
editor of the Corgi Times (bi-monthly newsletter of Elizabethan II Study Group of BNAPS) (since 2001)
author of the Canadian Stamp News "Around the World" bi-weekly column (since 2011)
author of several specialized books on Canadian definitives
website development (SSC, RPSC, BNAPS, WTSC, VGG, PSSC)
local and national exhibitor
life member of RPSC (and Fellow), BNAPS (and recipient of OTB Lifetime Achievement Award), APS, WPS
past president and editor of the WPS vpast member of the Canada Post Stamp Advisory Committee
Robin is married with two adult children. His company, Adminware Corporation, develops customized database software (using Microsoft Access) and websites (Dreamweaver, PHP, MySQL). He lives in central Canada.