If you are new to Machin collecting and are looking for a simplified way to sort and organize your accumulation, here is a free 32-page PDF (Adobe Acrobat Reader required) that provides 26+ sorting criteria.
Use this document as a guide to sorting your Machins to whatever level of specialization that you want.
A free "basic" set of album pages (PDF) is also available for download. For other types of album pages, click here.
Note: If you are mounting mint self-adhesive Machins with the original backing paper, do *not* cut the backing paper to fit any album spaces; always cut your mount to fit the original sized Machin stamp with backing paper.
Download Simplifying the Machins
(32 pages, 17.97Mb)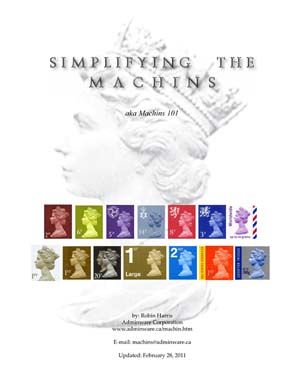 [Updated Apr 3/23]
Download "Basic" album pages
(30 pages, 1.53Mb)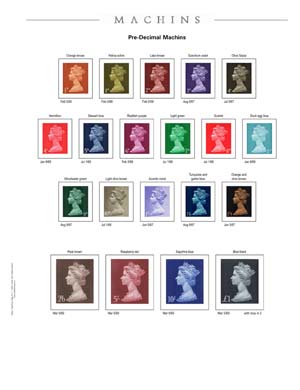 [Updated Nov 13/22]