Great Britain Machins
Are you a
Machin Nut
like I am? Then enjoy the over 3,000 varieties identified here for collectors of the Great Britain Machins...
January 2022 - major overhaul of this site - the listings are now 'database driven' and the site is (mostly) mobile friendly.
It is quite possible that some data is not quite accurate due to typing mistakes - corrections will be made when found/reported. New images will be added as specimens are obtained.
* All listings/information that were shown previously are still available without login or membership (to use the new 'My Favourites' feature, free login is required). New search features, over a 1,000 more images, and enhanced images (600dpi) are available to those who wish a full membership (one-time fee required) to the site.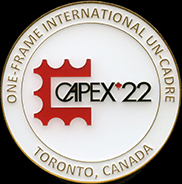 My Machin website was awarded the Grand Prix award for the best-in-show digital publication at CAPEX 22, held June 9-12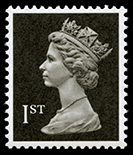 Queen Elizabeth II
1926 - 2022
---
Disclaimer: We apologize for any errors of information that might be present. Your feedback is appreciated.

For even more varieties on Machin stamps, check out The Complete Deegam Machin Handbook (simply the best Machin
handbook available anywhere) by Douglas Myall - click for details.

Booklet pane numbers used courtesy the Modern British Philatelic Circle
who publish 'The Bookmark' Catalogue


© 1996-2022, 2023 Robin Harris
Adminware is a trademark of Adminware Corporation.