Tour:

Home

Features

Requirements

Installation

Updates

Pricing

Contact

Accounting

Air Flights
Air Flights
The student air flights are summarized in this module where various reports for the entire ISP students are printed.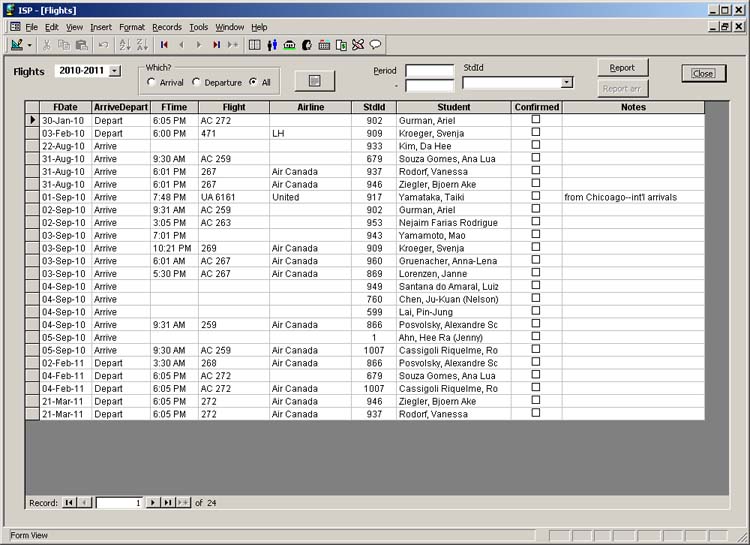 ---
Disclaimer: screen shots may not not be exactly as found in the current version of the program due to on-going updates and enhancements.


© 2003-2017, 2018 Adminware Corporation
Adminware is a trademark of Adminware Corporation.