Machin 40th Anniversary
June 5, 2007 was observed as the 40th Anniversary of the Machin design with the issue of several Machin-related products:
£1 Ruby in sheet form
Souvenir sheet
Prestige booklet (with 4 panes of stamps)
Smiler's sheet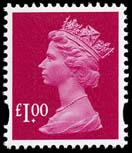 The stamps from the souvenir sheet and booklet panes are printed sideways, compared to their sheet counterparts. This site does not list this type of difference in the respective listings.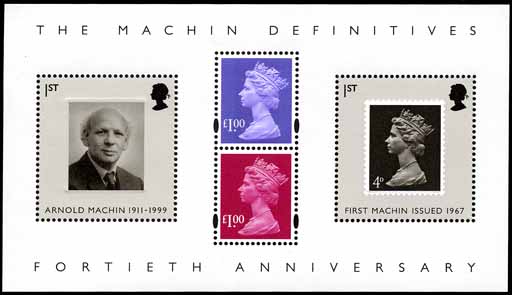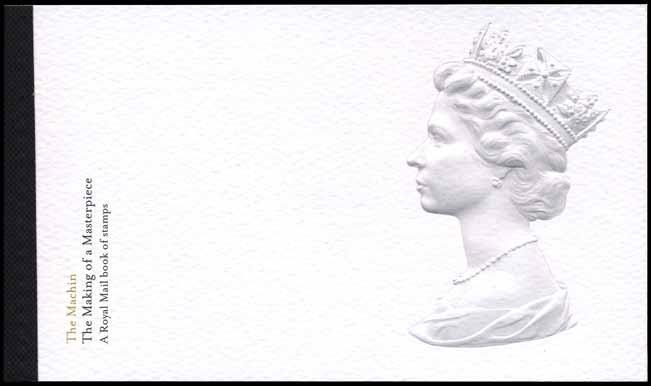 Disclaimer: We apologize for any errors of information that might be present. Your feedback is appreciated.

For even more varieties on Machin stamps, check out The Complete Deegam Machin Handbook (simply the best Machin
handbook available anywhere) by Douglas Myall - click for details.

Booklet pane numbers used courtesy the Modern British Philatelic Circle
who publish 'The Bookmark' Catalogue


© 1999-2020, 2021 Robin Harris
Adminware is a trademark of Adminware Corporation.