Elizabethan II Study Group
The Corgi Times
---
Now view full issues of the Corgi Times in PDF format - click here!

---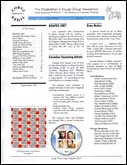 Our journal, the Corgi Times, is published 6 times a year.

Editor:
Robin Harris
Beausejour, MB
Canada

Subjects of articles cover all aspects of the Canadian Elizabethan era, including:
1952-1966 Karsh, Wilding, Cameo issues
1967-1973 Centennial Definitives (1)
1972-1978 Caricature & Landscape Definitives
1977-1987 Environment Definitives
1982-1989 Artifact Definitives
1987-2004 Mammals, Queen & Architecture Definitives
1989-2007 Fruit & Flag Definitives
1997-2007 Trades, Leaf, Flower & Wildlife Definitives
Commemoratives
Postage dues and everything else!
Postal rates
(1) Until 2010, there was a specialized study group of BNAPS devoted strictly to this issue of Canadian stamps. Since then, this group has merged into the ESG.
---
© 2001-2021, 2022

Website design by:
Adminware Corporation
. For information or questions regarding this website,
please contact
Robin Harris