PNC Pages:

PNC home page

Intro to this site

Why this site?

Terminology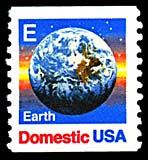 Non-denominated 1st class PNCs
(page updated: Sep 1/99)
D (22c) Eagle (sc#2112)
E (25c) Earth (2279)
F (29c) Flower (2518)
G (32c) Old Glory (2889-92)
H (33c) Hat (3264/66)

(34c) Statue of Liberty (3452/3453)
(34c) Orchid (flower) (3462)

Other 'G':
G (5c) Nonprofit Presort (green background) (sc#2893)
G (25c) First-Class Presort (blue background) (2888)

---
Scott numbers are copyright Scott Publishing Co.
Values shown (US$) are from the Trends of Stamp Values published in the June 10, 2002 Linn's Stamp News.


© 1999-2017, 2018 Robin Harris
Adminware is a trademark of Adminware Corporation.