Tour:

Home

Features

Requirements

Installation

Updates

Pricing

Contact

Accounting

Air Flights
Homestay: Report
Report types and criteria option selections.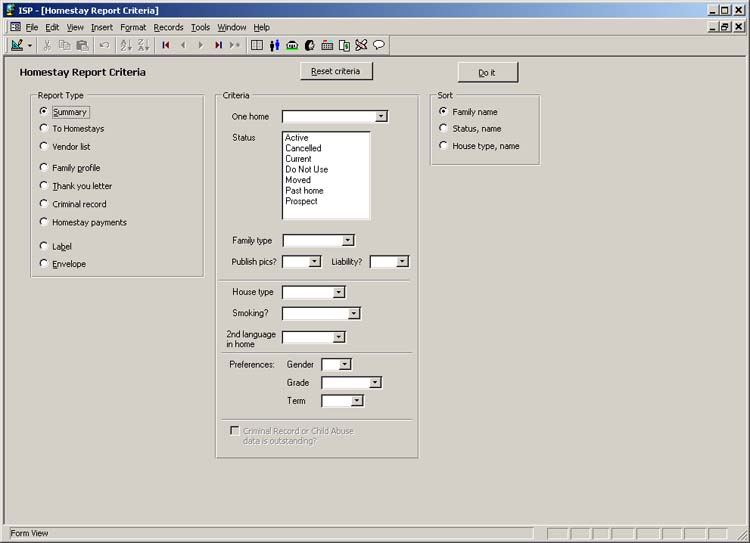 Features:

several report types, many having sub varieties
many different criteria options for selecting only the desired group of homestay families
various sorting options

Sample Report types
Click on image for larger illustration
Summary
Family Profile
Thank you Letter
Mailing Label
---
Disclaimer: screen shots may not not be exactly as found in the current version of the program due to on-going updates and enhancements.


© 2003-2017, 2018 Adminware Corporation
Adminware is a trademark of Adminware Corporation.