Tour:

Tour home page
Congregation:


Family


People


Attendance


Classes

Reference:


Pastor records


Ministry


Hymns

Contributions:


Church Envelopes


SS envelopes


Services


Contributions

Accounting:


Accounting

Database:


File Utilities


Look-up Tables


Users

Events
Events involving the church membership are recorded here. Two additional modules (Facilities and Equipment) identify various church features that can be used by each event (the goal is to include Facility Management with conflict notices).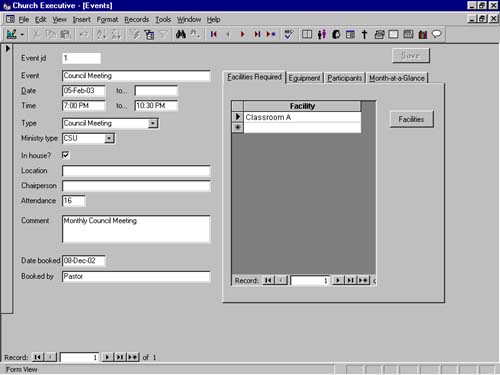 Features:

unlimited number of events
identify facilities within church that are required for this event
list equipment within church required
convenient calendar to jump to another event
record individual participants and attendance

To come:

view events by day or week-at-a-glance
Features:

group similar facilities together
identify common usage of this room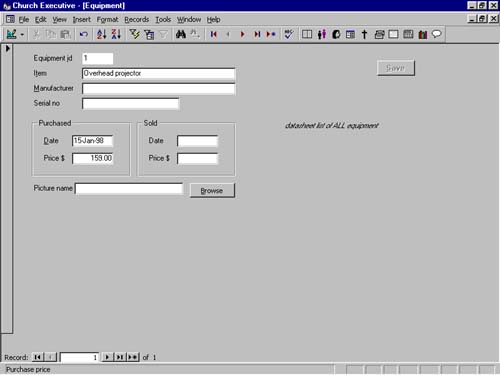 Features:

identify purchase and sold information
record and display scanned/photoed image of equipment
---
Disclaimer: screen shots may not not be exactly as found in the current version of the program due to on-going updates and enhancements.


© 2003-2017, 2018 Adminware Corporation
Adminware is a trademark of Adminware Corporation.